We are continuously working on traffic behavior analysis of traffic participants in surrounding of schools and kindergartens in Denmark. DataFromSky together with COWI has created another data-rich analysis of traffic behavior nearby a school in Vejle Municipality. The analysis maps traffic near the school during the morning rush hour when many students arrive at school at the same time. It also gives a complex overview, where potential conflicts between cyclists, pedestrians and cars may happen.
Based on the analysis and its outputs, it is easier to formulate some changes which should be adopted by schools to protect the safety of schoolchildren. This analysis can also lead to better decision making done by municipalities, whether to build a new crossing or add some safety features or how it is possible to change an established behavior that is dangerous or inappropriate.
Have a look at the report in the Danish TV SYD.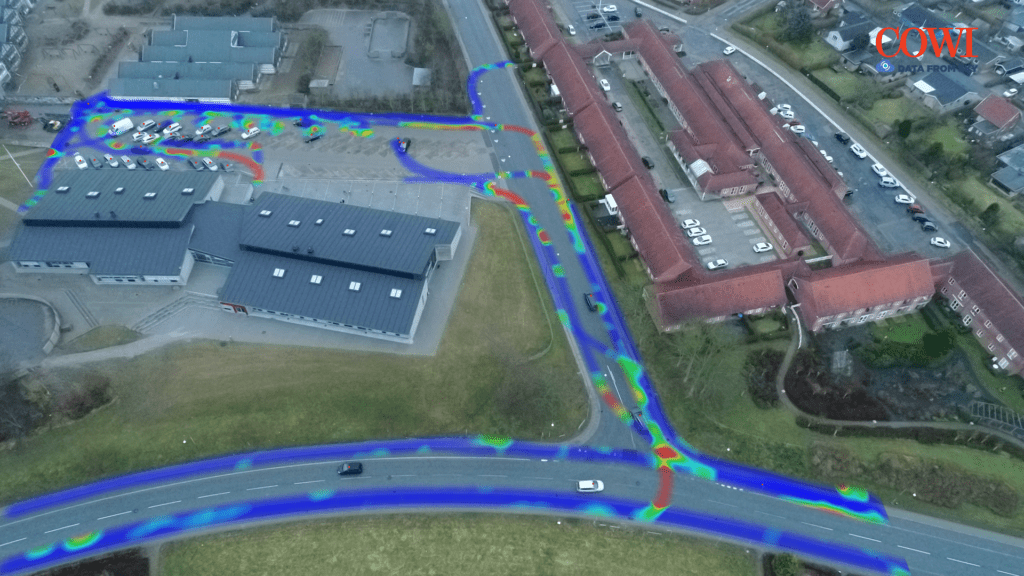 Heatmap showing acceleration of bicycles and pedestrians – displaying possible conflict areas