Detect road pirates immediately when a traffic violation happens.
Be informed about all undesirable events to make traffic safer. With FLOW, you can closely monitor road users' behaviour and spot problematic drivers. 
Take advantage of a combination of a camera view and artificial intelligence to get precise data and improve traffic safety.

Speed of information is what matters. Be informed about the road pirate right away when the situation is happening.

Multiple
detections in one
Have multiple detections in one sensor. Simply create as many detectors as needed and get the data right away.

It's important to have a proof of what has happened to further investigate and get even deeper insight on the situation.
Countless detection possibilities:
Speeding is the riskiest behaviour happening on our roads.
Detect any driver exceeding the speed limit and get automatically informed. Utilize trajectory mapping and acceleration detection to get the bigger picture. Alert the police officer when needed or use the data to automatically reduce the speed limits on LED traffic signs.
An inattentive driver who misses a road sign can seriously threaten other vehicles on the road by driving the wrong way. It is important to detect such drivers immediately and stop them before any accident happens.
FLOW will help you spot such events and alert the authorities and other drivers in seconds.
Occasionally, one needs to change his course when driving – either because of a change of mind or a misleading traffic sign.
Sudden turn to an opposite direction is not safe and often even prohibited. Know when such event is  happening on your road with FLOW intelligence.
Stop signs are used in places where the traffic situation needs extra attention. However, not all of the drivers respect them. Prevent risky situations by detecting such behaviour and act accordingly. Use advanced artificial intelligence to analyze the camera view and detect vehicles that run the stop sign .
Traffic lights are a crucial part of every city intersection. Even though they bring law and order to the road, there are still drivers trying to evade them.
Be informed about those who ignore the red light with our analytical tools. You can easily catch the driver and have evidence right at your fingertips.
Unexpected turns can jeopardize other drivers, especially when one crosses the solid lines or other prohibited areas. FLOW can help you spot such violators and improve the drivers' safety.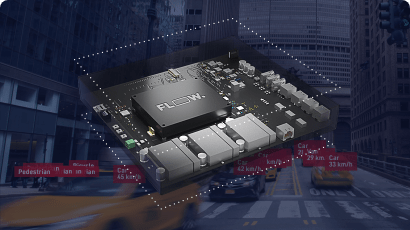 On edge real-time solution for active traffic monitoring and management. Detect traffic violations, monitor drivers' behaviour and improve the road safety.
Equipped with an open API to ensure easy connectivity to your traffic control system.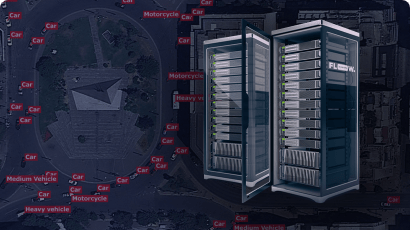 LARGE SCALE REAL-TIME SOLUTION 
Convert any camera network to a real-time traffic intelligence for smart cities of tomorrow.
The sixth traffic sense running on your in-house AI servers is here! Discover the visual solver for all traffic tasks with a fully interactive interface. Become a master of smart city traffic.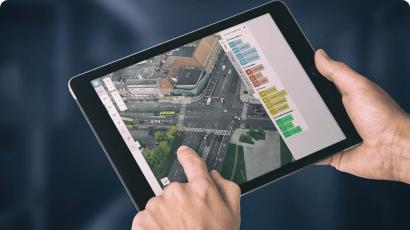 Interested in post-recording analysis of your traffic video? TrafficSurvey is the perfect fit for you, supporting both drone and fixed camera footage.
Featuring safety analysis, zone detection, heatmaps and more.

Solve your traffic tasks easily with Data From Sky.
Automate scenarios to make systems efficient. Let your city be smarter.