Make the use of your camera network to get full traffic control in your smart city.
The sixth traffic sense running on in-house AI servers, which makes city cameras smart is here! Discover the visual solver for all traffic tasks with a fully interactive interface which makes you a designer of traffic automations you need.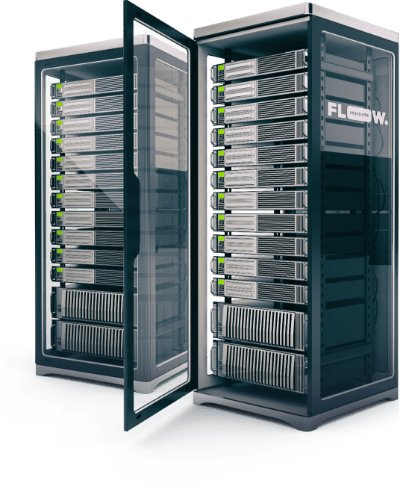 Makes cameras collaborative
The most advanced traffic AI works automatically across all video streams and computes deep traffic metrics in true real-time. This all from hundreds of cameras from anywhere on one platform.

Traffic monitoring, parking management, incident detection, security and much more. The traffic brain can be easily configured via a visual interface to give you insight to any situation, in no time!

Full control
in all aspects
Deployable on AI city servers with open API for easy integration with other city platforms. No cloud, all in the house.The one traffic analytic solution that smart cities love (GDPR compliant).
Complete Traffic Automation Platform. That is TrafficEnterprise.
A powerful new foundation for traffic control and monitoring in modern cities, frictionless retail, smart parking management, situational awareness, and more. An actionable intelligence capable of deeply analyzing all streams from a camera network of any size. The all-in-one solution created to be the traffic brain for smart cities of tomorrow.

Video analytics capabilities
Traffic-evaluation engine
Collaborative traffic intelligence
Automatically detect objects, categorize them into 8 categories and analyze their motion in detail. Take a deeper look into the speed and passage time, recognize colors or read license plates on a large scale. Convert your camera network into a collaborative environment to tackle various traffic incidents, parking problems, or traffic jams. The possibilities are endless.
Select the solution which suits you best
Enterprise 10
classification into 8 categories
Enterprise 25
classification into 8 categories
Enterprise 50
classification into 8 categories
Enterprise Unlimited
classification into 8 categories
Discuss the best fit for you
The centralized solution gives you the best overview of the whole city traffic situation and control over the situation. We will help you out with sizing the right option, choosing suitable HW and setting up the use case for your needs. Let us know your details and we will get in touch with you.
Define your traffic brain interactively with a unique visual traffic language FLOW. Just drag and drop the right traffic operators or analytical modules and wire them to extract the traffic knowledge you need. In the same way, link the explored knowledge to traffic actions or share it without any delay. Have a complete overview of the situation while being able to drill-down to the slightest detail effortlessly.
Get all the insight to the traffic movements with fully customized dashboards. Combine various interactive, intuitive, and easy to use widgets for visualizing and analyzing traffic data in many forms including charts, graphics, images, numbers, and tables. Auto-generate complex statistics and traffic reports in a few clicks for actionable decision-making.
Unified large-scale traffic platform
Let's get in touch to find out, how TrafficEnterprise will help you out in your smart city automation. Our solution consultants will find the best solution for your needs.