Protect both your employees & property.
Detect trespassers and prevent crimes. FLOW stays vigilant no matter what time of day it is, ready to inform you whenever a situation demands your attention.


Our high-tech solution is compatible with your current CCTV security network, turning each IP camera into a visual sensor.


Create custom detection zones and gates to perfectly fit your needs. Improve security anywhere you need.


FLOW works perfectly with both interior and exterior surveillance cameras, securing your parking lot and offices at the same time.
Utilize AI-powered perimeter protection and get alerted whenever a trespasser crosses a guarded line or enters a secured zone. Ensure the safety of your staff and property by real-time protection system. Secure safety exits, vault door or the perimeter of your headquarters.

Suspicious movement alert
Sometimes it takes more effort to distinguish a trespasser from a random passerby. With a path-based alert feature, FLOW helps you detect unusual behaviour in the need of further investigation.
Need advice on your use case?
Long-time presence of people near objects of high security interest (ATMs, safes or gates) may indicate ongoing security breach or crime preparation. FLOW detects such behaviour and alerts the security in real-time. Protect your assets and prevent crimes by responding in time.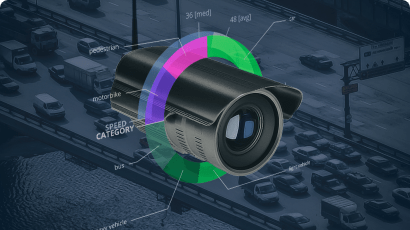 simple smart on-edge sensor
A single, smart camera packed with full analytical capabilities. Easy-to-deploy, on-edge solution for smaller projects.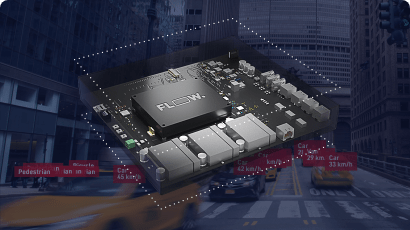 Powerful on-edge solution
Intelligent & fully customizable on-edge solution for a deep, real-time insight from several cameras. Equipped with an open API for maximum connectivity.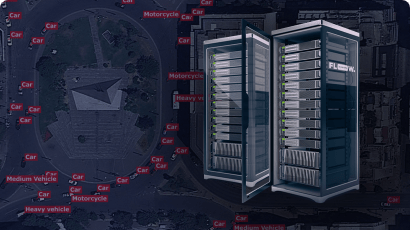 Large scale Inhouse solution 
Perfect choice for large-scale projects, analyzing inputs from the whole CCTV network. A fully GDPR compliant solution – no cloud sharing, all data are secured in-house.

Solve your traffic tasks easily with Data From Sky.
Automate scenarios to make systems efficient. Let your city be smarter.