Welcome the new era of shopping.
Observe your consumers' behaviour in real time and respond in a blink of an eye. Utilize smart video analytics to create an unforgettable customer experience. Design an interactive store worth returning to.

Understand shopper behaviour
Get accurate data on consumer movements around your store whenever you need.

Service quality monitoring
Measure customer waiting times, prevent queues and optimize your personnel's work to maximize your profit

Utilize complex insights about your mall or store – with FLOW, you can combine data from a whole CCTV network.
Get detailed insight about your customers. FLOW provides you with data about the amount of consumers looking at your shop window and/or entering your store. Monitor shopper flow , measure their dwell time and calculate conversion rates of every store.
Discover a new dimension of customer experience.
In-store design optimization
Find out more about your customers' habits. With FLOW, you can see detailed trajectories of every visitor and visualize them in interactive heatmaps. Uncover most popular areas of your store and spot places that people tend to avoid. Redesign your shop to make a bigger impact and profit, all based on hard data.

Embrace the future of retail marketing. Explore FLOW.
Explore new areas of POS advertising . FLOW, with its open API and versatile interface, provides you with thousands of possibilities to use real-time monitoring and detection for marketing purposes.

Play music every time a customer gets close to your best-selling product, adjust the intensity of lights to attract nearby customers and much more!
Don't let your customers wait! FLOW helps you monitor the number of people being currently served and automatically detects queues so you can move your staff around as needed. Or redirect visitors with interactive signs to a free counter. The possibilities are endless!

Need further consulting on the application?
Operate responsibly and maintain the safety of both your staff and customers. Monitor safe distances and detect problematic areas where swarming occurs. Make the visitors consumers feel more comfortable by applying smart protective measures.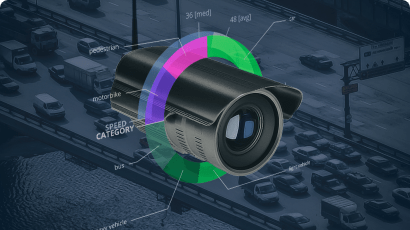 ON-EDGE REAL-TIME SOLUTION
Plug & play on-edge solution in the form of a single, intelligent camera .


An easy-to-install, smart solution for small projects and simple scenes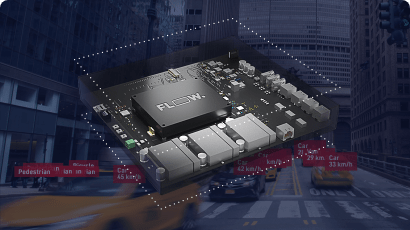 ON-EDGE REAL-TIME SOLUTION
Intelligent & fully customizable on-edge solution for several camera streams.

Features customer counts, zone detection, heatmaps and much more. Equipped with open API for maximum connectivity.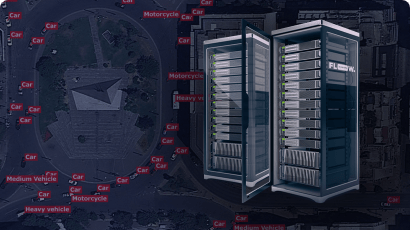 IN-HOUSE REAL-TIME SOLUTION
Smart solution for large scale applications running on in-house AI servers.

Enhance the customer experience in a whole mall and utilize footage from dozens of cameras at once.



Let's discuss the best solution for you