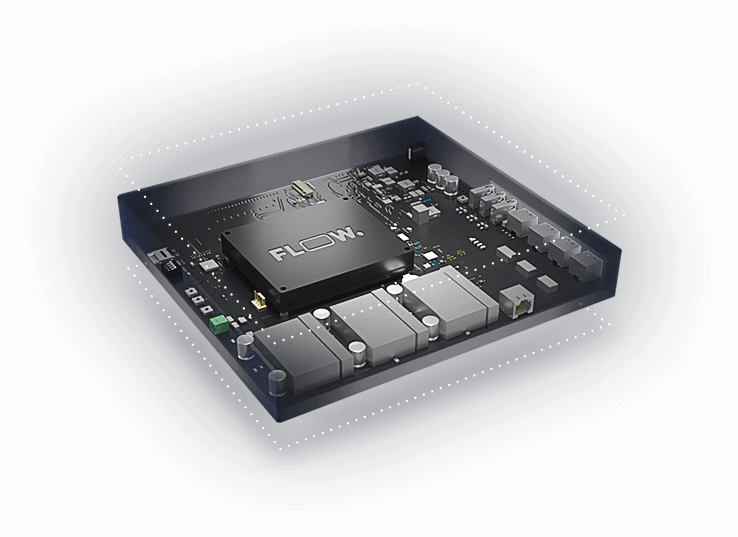 Turn any camera into smart traffic sensor powered by on-board deep video analytics.
Enjoy the sixth traffic sense packed in a wireless anti-vandal outdoor cabinet with IP66, PoE, and GPIO ports. Welcome a universal tool for
real-time traffic management and data collection that smart cities love.

Compatible with any camera
A TrafficEmbedded unit is compatible with any type of IP camera with H264/H265 RTSP video stream. Convert any camera to multi-purpose sensor just by plugging in the cable.

Edge processing
(GDPR compliant)
Our devices are equipped with powerful deep-video analytic processors to analyze all data on the spot – no images are sent or stored . For even better protection, video can be anonymized.​

Traffic monitoring, parking management, smart intersections, and much more. The unit is fully configurable to meet your needs, all thanks to FLOW intuitive interface.​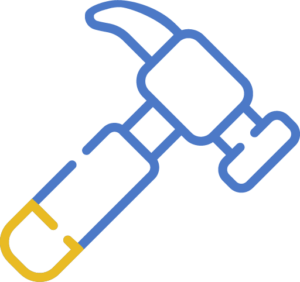 All TrafficEmbedded units are packed in a reinforced anti-vandal box , specially designed to withstand harsh street conditions – challenging weather and external damage.​

Enhance several video streams with a single unit. A standard TrafficEmbedded device can easily process data from up to 6 cameras at once.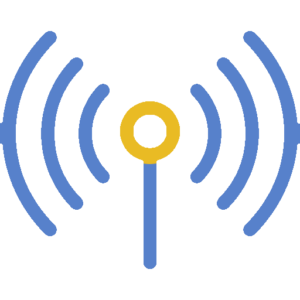 Low connectivity requirements
As a TrafficEmbedded unit sends out solely a small anonymized data stream, its data usage is very low . It supports various connection types, such as WiFi, LTE or IoT network (LoRa).
Intersection applications
TrafficEmbedded offers you rich real-time traffic data about each road user including its path, journey time, speed and more. In-built traffic framework FLOW interprets the extracted movements, evaluates level of service, generates OD matrices, calculates heatmaps and provides fully user-customizable traffic insights on the fly.
Real-time traffic management
Our advanced video-analytic framework FLOW running in the unit is designed for real time-driven applications. Fully documented API and multiple connectivity options allow seamless integration with the traffic light controllers for various smart traffic management scenarios.
TrafficEmbedded unit is ready to monitor multiple highway lanes at once and tracks every passing vehicle. Lane-specific statistics like categorized volumes, average speed, headway and gap time can be collected automatically for predefined time periods or on demand. TrafficEmbedded is a perfect fit for fixed (permanent) or mobile (temporary) traffic monitoring solutions.
For safer highways
Thanks to custom movement detection capabilities, the inbuilt FLOW framework is able to detect dangerous behaviour such as speeding, wrong way driving or misuse of reserved lanes and send a triggered message. With the FLOW IO module, the unit can electrically activate warning lights in no time to prevent an accident
Forget about intrusive and ineffective parking sensors. With TrafficEmbedded, you can turn any IP camera into a smart parking solution for indoor and outdoor parking areas. The unit is able to store detailed data about occupancy, detect various parking violations and directly control LED navigation panels.
IoT, WiFi or 5G area parking sensor? 
Add-ons available for TrafficEmbedded offer multiple connectivity options. The parking data can be sent in a user defined format to comply with the bandwidth capacity of the selected data network. Furthermore, the unit can be equipped with plug'n'play battery sources when necessary.
FLOW provides you with rich data about non-motorized road users for further traffic safety and design improvements. Utilize pedestrian and bicycle counts, monitor scooter users or people with baby strollers, track their trajectories and enjoy detailed insight on their behaviour in the long run.
Vision Zero
Protection of vulnerable road users is a maximum priority. Therefore, FLOW allows you to detect dangerous situations in a blink of an eye. Thanks to its wide integration options, you can easily create oncoming bike/pedestrian alerts, LED enhanced zebra crossings and other smart safety improvements to reduce collisions.
Configure the
sixth traffic sense
Each TrafficEmbedded unit is equipped with its own traffic brain – the FLOW framework, a unified solution for smart traffic, parking, retail and security. It analyzes the live video stream, detecting all objects, categorizing them and tracking their movements.
FLOW framework can process all thinkable traffic scenarios thanks to a powerful combination of unique visual programming language, trajectory-driven design and AI-based image processing. It automatically monitors trajectories, speeds and passage times, providing the user with a whole picture of the traffic situation.
An IP camera captures a scene, sending the video data via RTSP stream to a TrafficEmbedded unit. The on-board FLOW AI engine analyzes the video stream, extracting valuable data. These non-image traffic insights can be further sent to a FLOW Insights dashboard.
Subsequently, the unit can either send the data further via open API to a smart city platform/LED sign or use them as a basis for signal/traffic lights control.
Micro

Macro

real-time analysis of simple scenes:

• straight segments

• two way movements

• one/two directional traffic monitoring

real-time analysis of complex scenes :

• intersections & roundabouts

• multi-angle same-object detection

• mixed traffic monitoring

• highway traffic monitoring

• pedestrian cyclist counting

• queue detection (traffic, retail)

• wrong way & speeding detection

• road flow control

• advanced traffic violation reporting

• adaptive traffic light control

• retail store heatmaps
TrafficEmbedded NX-V008

real-time analysis of complex scenes :

• intersections & roundabouts

• multi-angle same-object detection

• mixed traffic monitoring

• road flow control

• advanced traffic violation reporting

• adaptive traffic light control

• retail store heatmaps
Let's discuss the ideal option for your project
Do you want to find a perfect solution? We are here to help you out.
TrafficEmbedded is powered by NVIDIA Xavier processor accompanied by LoRa, LTE and WiFi modules – all packed in a robust IP66 anti-vandal box for maximum resilience.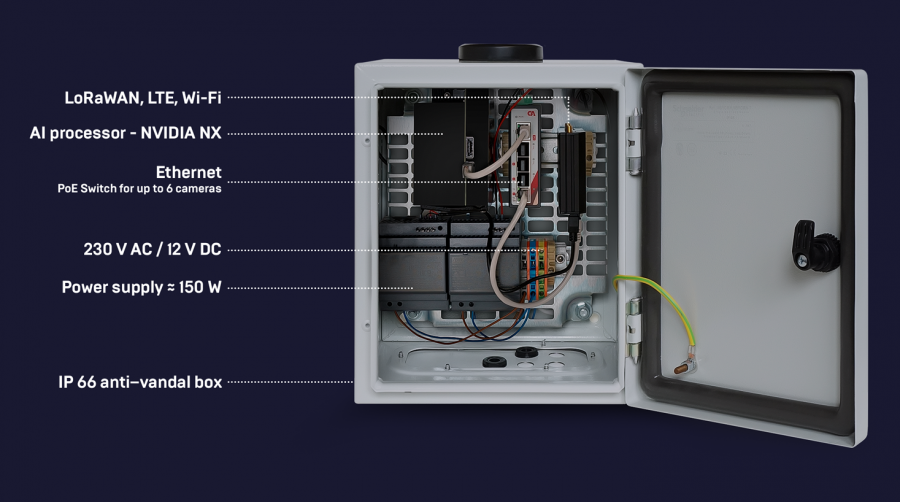 * illustration picture only, the actual scheme may vary based on the project specifications
See technical specifications:
Need more details on TrafficEmbedded? Would you like to consult a specific project?