Need aerial recording for your traffic survey? Our network of drone pilot partners is ready to deliver to you maximum quality aerial footage for your analysis. All our drone pilot partners are certified and obliged to comply with the highest quality standards for traffic studies. Specialized pilots have all the necessary equipment handy, ready to deliver to you the footage in the blink of an eye.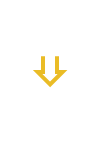 Outsource all the hard work to us. Simply set the task and wait for your professional pre-analyzed footage.
Are you looking for a reliable drone pilot?
Search our database to find the best pick for you!
All continents
Europe
Asia
North America
South America
Australia & Oceania
Africa
Are you a drone pilot with a commercial certification? Let's cooperate! We're looking for reliable partners for our clients' aerial projects all around the world.

Whenever a client in your area demands a drone pilot, we'll recommend your services.

Impress your client an all-in-one service (footage + data analysis via DataFromSky).

Your logo and link to your website will be promoted by us.