[:en]Another great success!
We are proud to announce, that DataFromSky is mentioned in the
Drone Market Environment Map
for 2018, among the companies and people that are set to have the biggest impact on the drone market in this year! The map includes around 1000 companies and organizations in 12 main sections, that will truly drive and define the drone industry. You can find DataFromSky in the
Software section
– Computer Vision/AI & Navigation. To read the article or see the whole map, click on
this link
.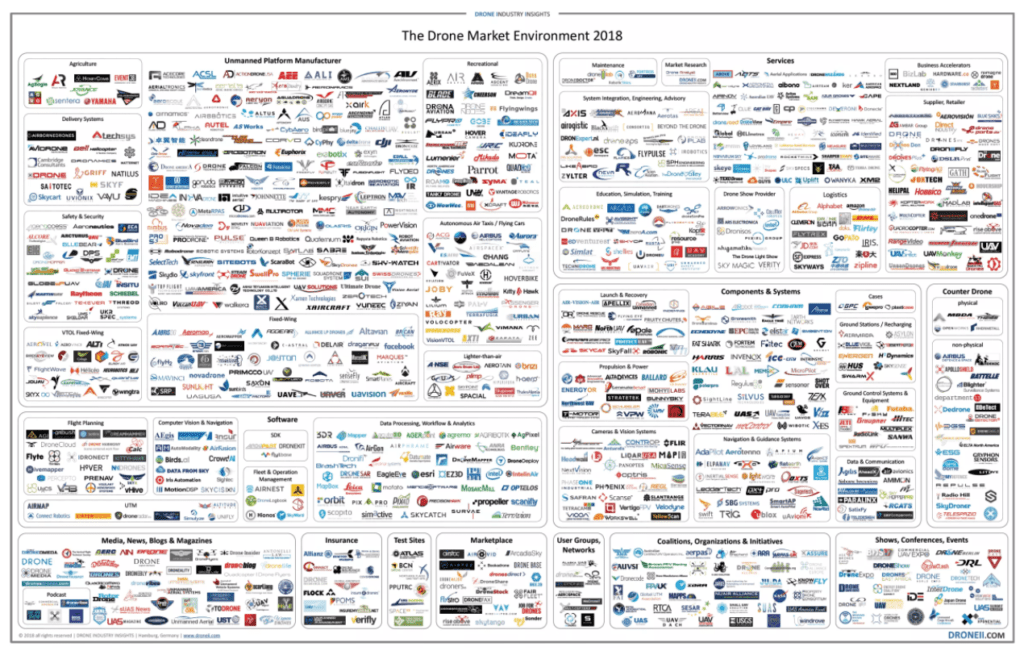 Source: droneii.com
[:it]Un altro grande successo!
Siamo orgogliosi di annunciare che DataFromSky è stata menzionata nella Drone Market Environment Map per il 2018, tra le aziende e le persone che avranno il maggiore impatto sul mercato dei droni in quest'anno! La mappa comprende circa 1000 aziende e organizzazioni divise in 12 grandi sezioni, che guideranno e definiranno il settore dei droni. Puoi trovare DataFromSky nella sezione Software – Computer Vision / AI & Navigation. Per leggere l'articolo o vedere l'intera mappa, clicca su questo link.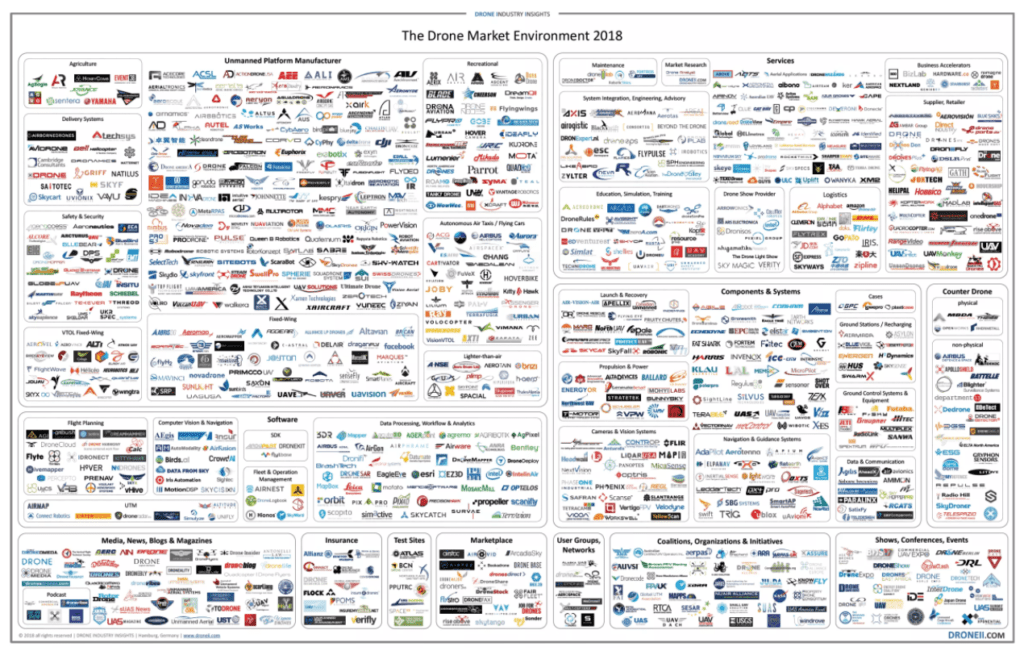 Source: droneii.com
[:]