We are pleased to announce our exciting new partnerships with UAV640, ATEC-3D, Airpixa, and Telink to distribute DataFromSky solution within European Union. Welcome on our board!
UAV640
UAV640 is a French company based in Bayonne. The tagline on their website, "drone and dirigible services for industry", is a very brief way of describing what they do.
UAV640 has a number of rotary wing drones, two independently manoeuvrable miniature airships for larger payloads, and a tethered baloon. The wide range of types is ideal for traffic monitoring purposes, providing hardware for both shorter and longer studies.
Apart from deploying a diverse fleet of aerial vehicles, UAV640 has a training centre for UAV operators and a lab.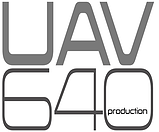 ATEC-3D
ATEC-3D is a British UAV operator. Currently, their focus is on aerial photography, mine surveying, inspections and environmental usage. We hope to work together on traffic analysis in future, too!

Airpixa
Airpixa is a British UAV operator. From their site: AirPixa specialises in photography and engaging corporate video productions with a special emphasis on aerial work. Again, we are looking forward to working together on traffic analysis…

Telink
Telink is a Czech company providing sales, repairs and renting of UAVs.