[:en]How to deal with busy streets in the center of Berlin? Buses, trams, cars, cyclists, pedestrians can be seen everywhere moving without any rules. Is it possible to build car-free, bicycle-friendly & human-oriented city?
Macromedia University of Applied Science in Berlin
did concentrate on this issue as a part of
Master Course Smart City Design
and DataFromSky played a key role in the process of analysis of traffic and behavioral patterns and creating proposals for design changes!
How was the whole concept proceed?
Different groups of objects have been defined at the beginning of the analysis. Then a video of chosen intersection or street was taken and analyzed by DataFromSky software. Based on these data new concept of the intersection/street was designed.
Students have chosen different places around Berlin for the analysis. We have decided to choose 3 of them as a Use Case of our DataFromSky Light service.
Crossing Redesign Analysis and Concept
This analysis was done for an Intersection of Köpenicker Straße and Manteuffelstraße. Video from this intersection was analyzed by DataFromSky to get number of objects. Based on obtained data new concept of the people-oriented street was designed. New concept includes 2-Way Bike lane with limited speed, lines for cars & buses with slowing elements and giant crosswalk in the middle of the intersection with light signalization that helps to manage the flow of all participants.


Situation before and after, Author: Anja Lüttmann
Car-Free & Bicycle-Friendly & Human-oriented place
One of the analysis was focused on the heavy used intersection of Kurfürstendamm and Joachimsthaler Straße nearby Berlin city center. The aim of this analysis was to design car-free, bicycle-friendly & human-oriented place. Thanks to DataFromSky software most common vehicle, bicycle paths and pedestrians movements were identified and based on these data new concept of car-free place was designed. See the analysis output below: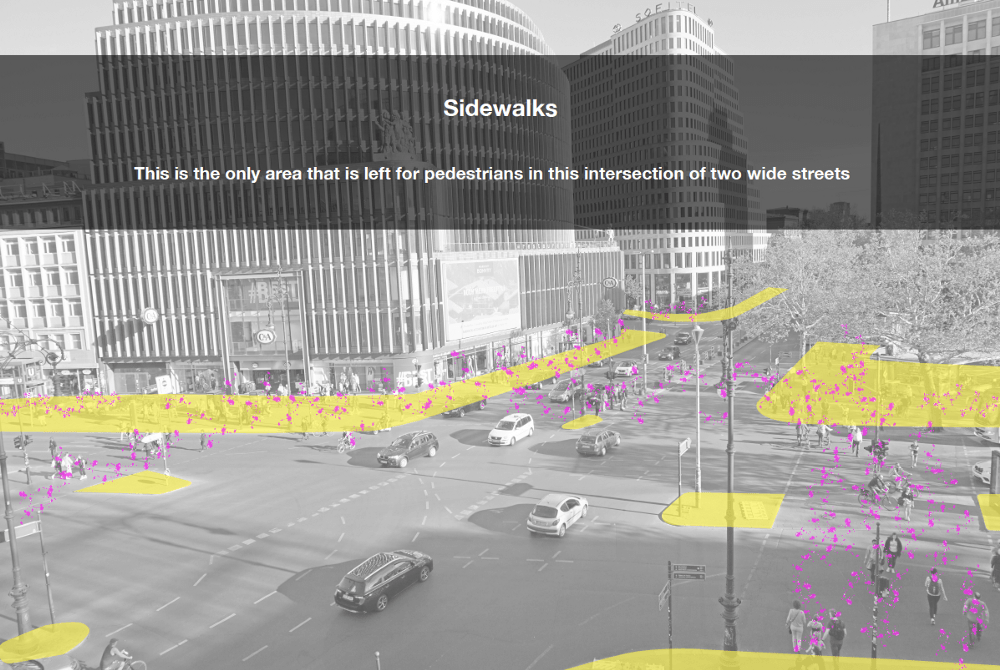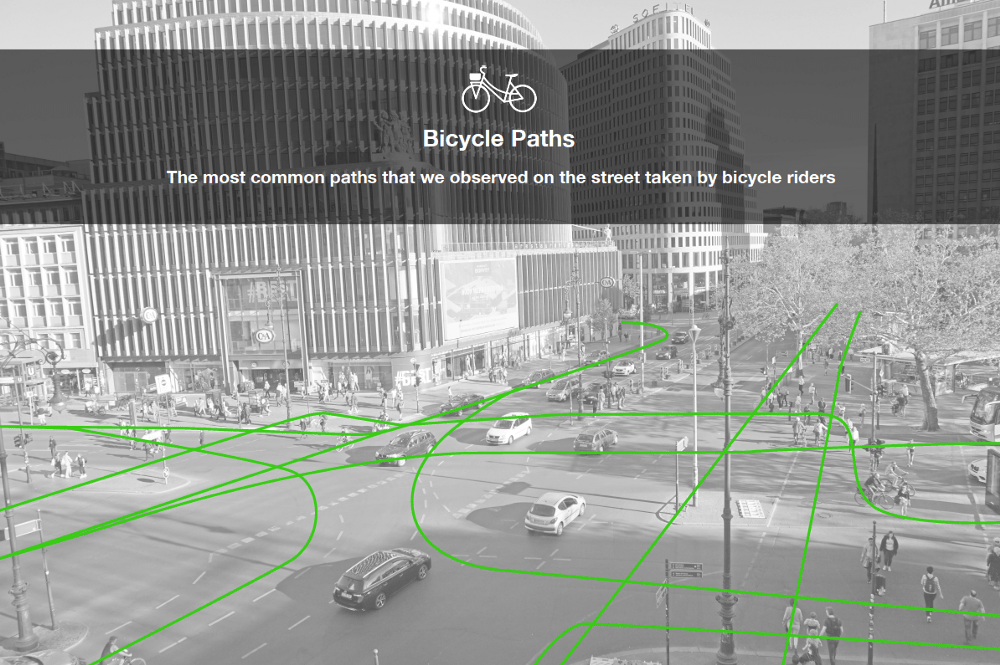 Authors: Bensu Ece Tugyan — Tugan Can Tureli
Car-free Concept
Aim of this analysis was to analyze and design new car-free concept of Bergmanstrasse in Bergmannkiez. The objects (such as Cars, Bicycles and Motorcycles) were analyzed by DataFromSky software – counted, analyzed the trajectories, behavior patterns etc. Based on this analysis new concept of street lanes were defined. See a proposed design below: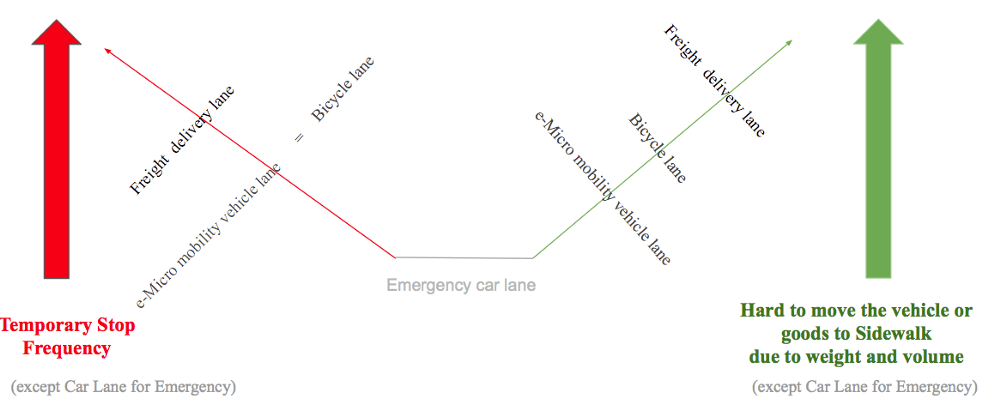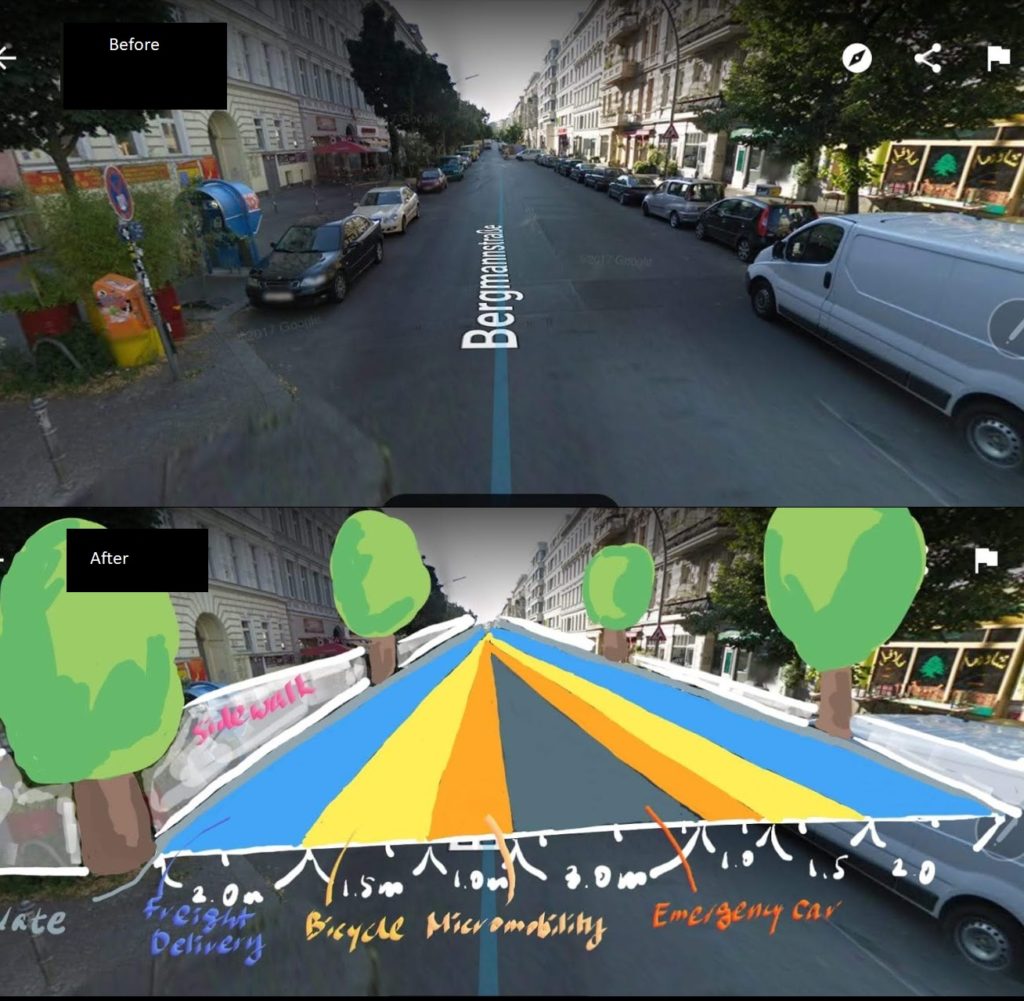 Author: Alicia Baeck
Read the whole article from Berlin Macromedia School here.
Do you want to use DataFromSky and analyze the traffic in your city?
Thanks to DataFromSky Light you can get:
– Origin-destination matrix, turn-movements
– gate counting
– trajectories
– stationary time
– recognition of colors of objects
– object classification, up to 16 categories in total
– various export options (Excel, CSV, visualizations)
– …and much more!
Try it now on your own videos – register here.
In case it is not enough for you, try our DataFromSky Aerial service that can provide complete and detailed telemetry data about each traffic participant:
– complete object trajectories (time, position, speed, acceleration in coordinate system UTM or WGS84)
– classification of all objects into 7 main categories (including bicycles and pedestrians)
– vehicle counts via configurable counting gates
– detailed OD matrix and turning movements count in defined directions
– speed and acceleration anywhere in the scene, heatmaps
– lane assignment
– measurement of critical headway (gap) and follow-up headway, capacity estimation
– safety analysis (Time to collision measurement, PET, Heavy breaking), see a video
– many other advanced features!
Do you want to use DataFromSky software or do you have any questions? Do not hesitate to contact us![:]
[:it]Come affrontare le strade trafficate nel centro di Berlino? Autobus, tram, automobili, ciclisti, pedoni possono essere visti muoversi ovunque senza regole. È possibile costruire una città senza auto, adatta alle biciclette e orientata all'uomo?
La Macromedia University of Applied Science di Berlino
si è concentrata su questo tema nell'ambito
del Master Design Smart City
e DataFromSky ha svolto un ruolo chiave nel processo di analisi del traffico e dei modelli comportamentali e nella creazione di proposte di modifica del design!
Come è proceduto l'intero concetto?
Sono stati definiti diversi gruppi di oggetti all'inizio dell'analisi. Quindi è stato preso un video dell'intersezione o della strada scelta e analizzato dal software DataFromSky. Sulla base di questi dati è stato progettato il nuovo concetto di incrocio / strada.

Gli studenti hanno scelto diversi luoghi intorno a Berlino per l'analisi. Abbiamo deciso di sceglierne 3 come caso d'uso
del nostro servizio DataFromSky Light.

Analisi della Riprogettazione dell'Intersezione e soluzioni

Questa analisi è stata fatta per un'intersezione tra Köpenicker Straße e Manteuffelstraße. Il video di questo incrocio è stato analizzato da DataFromSky per ottenere il numero di oggetti. Sulla base dei dati ottenuti è stato progettato il nuovo concept di strada orientata verso le persone. Il nuovo concetto include la pista ciclabile a 2 vie con velocità limitata, corsie per auto e autobus con elementi di rallentamento e passaggio pedonale in mezzo all'intersezione con segnalazione luminosa che aiuta a gestire il flusso di tutti i partecipanti.

Situazione prima e dopo, Autore: Anja Lüttmann
Luogo senza auto, adatto alle biciclette e orientato all'uomo

Una delle analisi si è concentrata sull'intersezione pesantemente trafficata tra Kurfürstendamm e Joachimsthaler Straße vicino al centro di Berlino. Lo scopo di questa analisi era di progettare un luogo senza auto, adatto alle biciclette e orientato all'uomo. Grazie al software DataFromSky sono stati identificati i più comuni movimenti di veicoli, piste ciclabili e pedoni e sulla base di questi dati è stato progettato il nuovo concetto di luogo senza auto. Vedi l'output di analisi di seguito: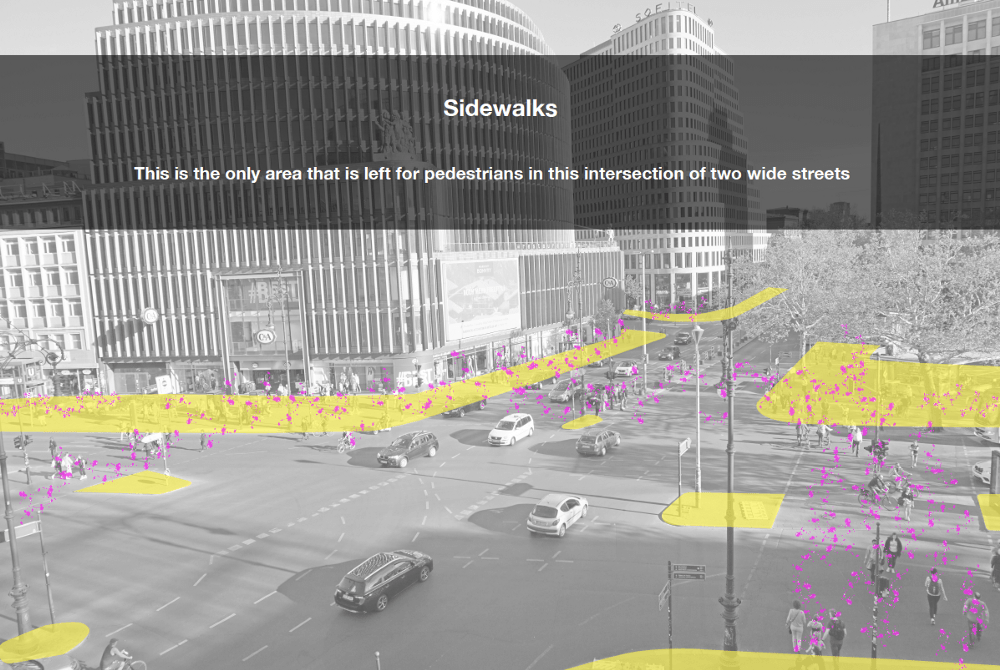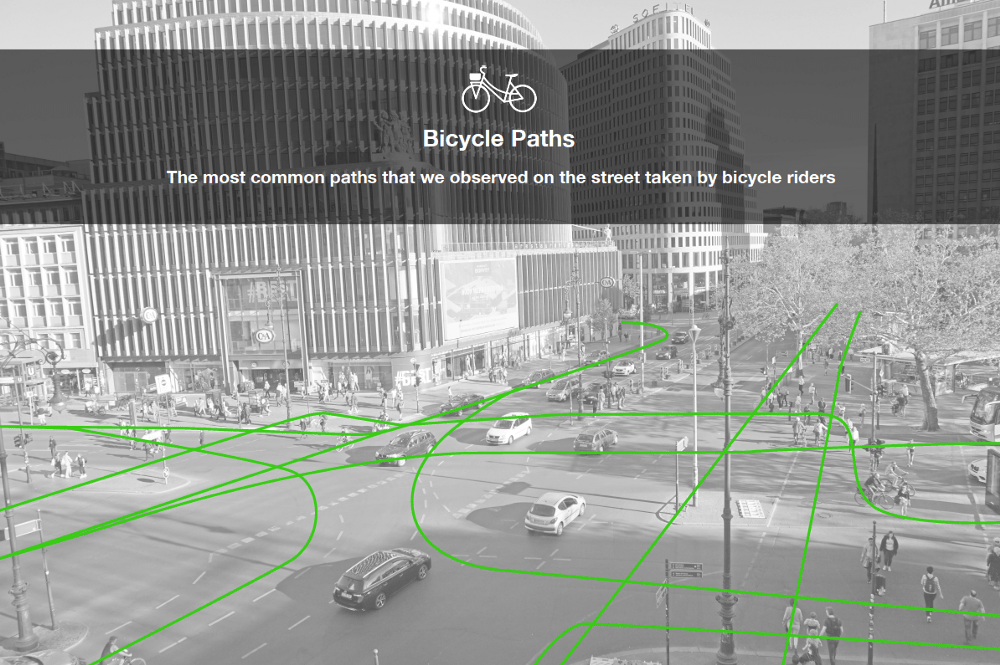 Autore: Bensu Ece Tugyan – Tugan Can Tureli
Progetto senza auto

Lo scopo di questo studio era di analizzare e progettare un nuovo concept senza auto in Bergmanstrasse, Bergmannkiez. Gli oggetti (come automobili, biciclette e motociclette) sono stati analizzati dal software DataFromSky: contati, analizzate le traiettorie, schemi comportamentali ecc. Sulla base di questa analisi sono stati definite le nuove corsie stradali. Vedi un disegno proposto di seguito: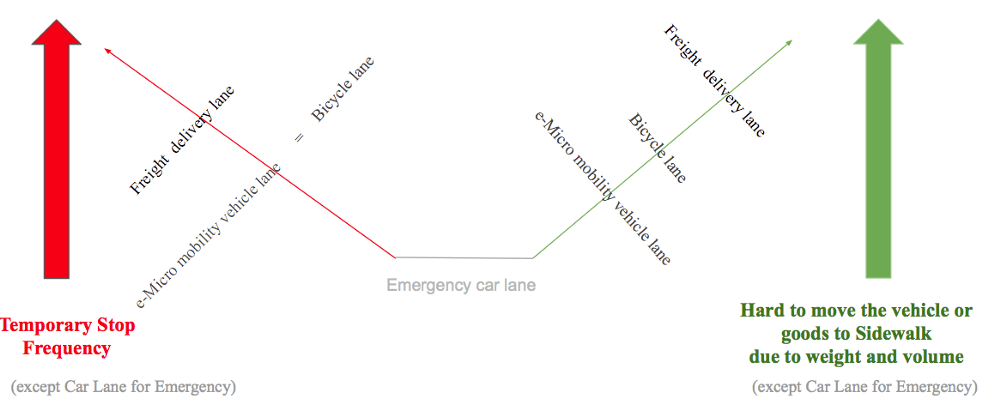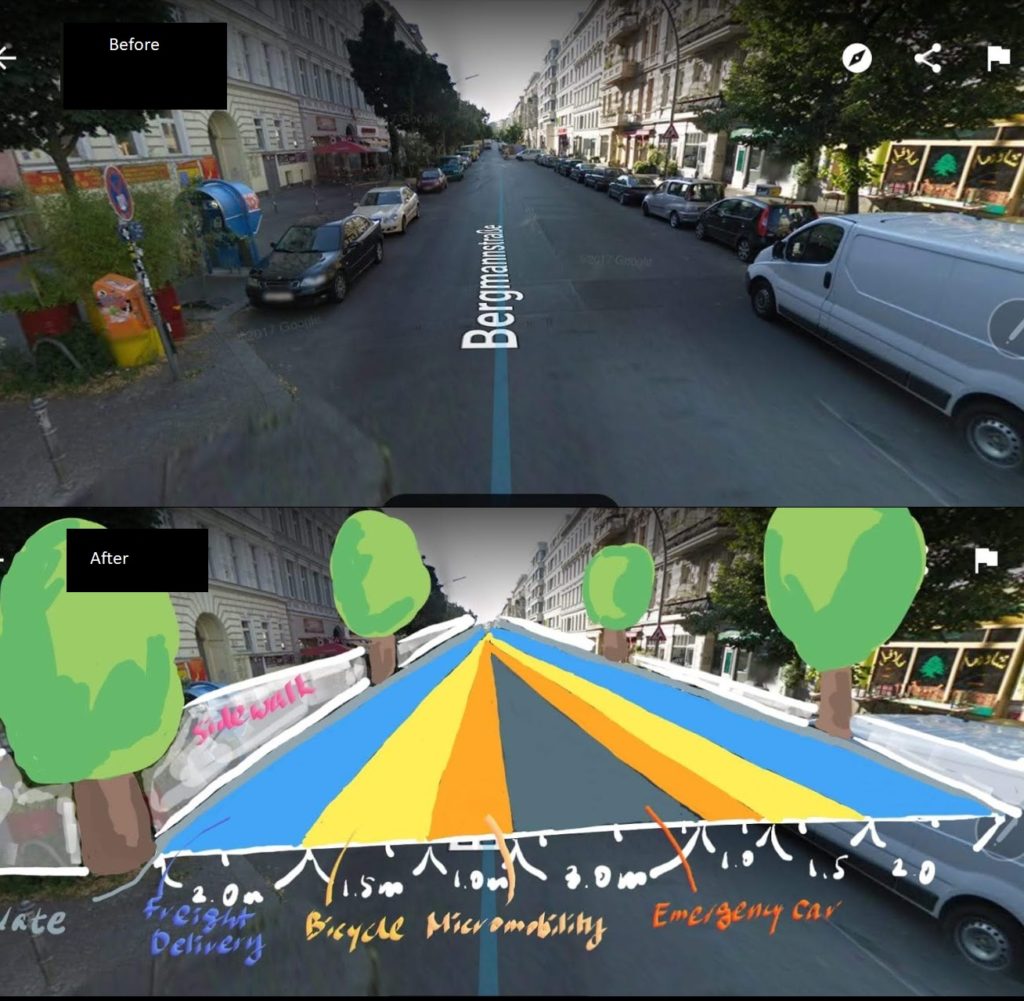 Autor: Alicia Baeck
Leggi l'intero articolo della Berlin Macromedia School
qui
.

Vuoi utilizzare DataFromSky e analizzare il traffico nella tua città?
Grazie a DataFromSky Light puoi ottenere:
– Matrice origine-destinazione, movimenti di svolta
– conteggio ai gate
– traiettorie
– tempo di sosta
– riconoscimento dei colori degli oggetti
– classificazione degli oggetti, fino a 16 categorie in totale
– varie opzioni di esportazione (Excel, CSV, visualizzazioni)
– …e altro ancora!

Provalo ora sui tuoi video – registrati qui.

Nel caso in cui non fosse abbastanza per te, prova il nostro servizio DataFromSky Aerial che può fornire dati di telemetria completi e dettagliati su ciascun elemento componente il traffico:
– traiettorie di oggetti complete (tempo, posizione, velocità, accelerazione nel sistema di coordinate UTM o WGS84)
– classificazione di tutti gli oggetti in 7 categorie principali (comprese biciclette e pedoni)
– conteggi dei veicoli tramite gate di conteggio configurabili
– matrice OD dettagliata e movimenti di rotazione per il conteggio in direzioni definite
– velocità e accelerazione ovunque nella scena, mappe di densità
– assegnazione corsia
– misurazione del tempo critico (gap) e del follow-up, stima della capacità
– analisi di sicurezza (misurazione del tempo di collisione, PET, frenate improvvise), guarda un video
– molte altre funzionalità avanzate!

Vuoi utilizzare il software DataFromSky o hai domande? Non esitare a contattarci![:]