[:en]The whole team of
RCE systems
would like to thank all visitors of our stand on
URBIS: Smart City Fair 2019
, held in 5. and 6. 6. 2019 in Brno Fair Trade Centre.
We believe that solutions sparked the interest in technologies and services for cities of tomorrow. We are glad that we had a chance to introduce our solutions DataFromSky and Parking Detection to the public.
We have presented our newly released platform DataFromSky LIGHT, introducing the fully automated service of traffic from various ground video sources such as traffic surveillance cameras, action cameras, camcorders or even smartphone, and also DataFromSky AERIAL = advanced technology for traffic analysis of aerial videos recorded by a drone or balloons. Our public presentation about drones, AI and traffic monitoring impressed the visitors as well.
Parking Detection was represented by a small interactive model, on which every visitor had a chance to find out how the system works and its key benefits = accuracy, cost-efficiency and openness for integration into other SmartCity platforms.
Thanks to our partner OMS Lightning we had a chance to show, how can ParkingDetection be integrated and contribute to a complex city IoT platform such as CitySys.
Have a look at few pics from the event below.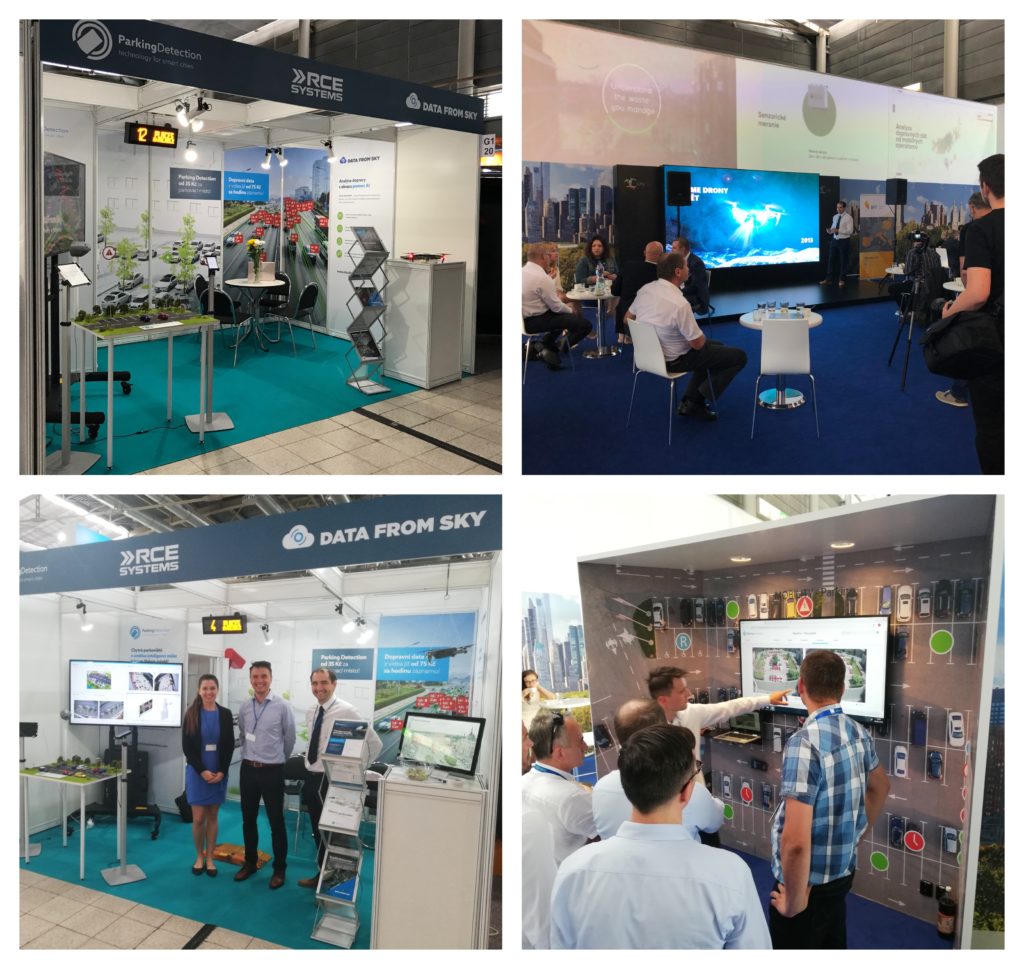 [:]

[:it]L'intero team di
RCE systems
desidera ringraziare tutti
i visitatori del nostro stand in URBIS: Smart City Fair 2019
, che si terrà il 5 e il 6.6.2019 nel Brno Fair Trade
Center.
Riteniamo che le soluzioni proposte abbiano suscitato l'interesse per le tecnologie e i servizi per le città di domani. Siamo lieti di aver avuto la possibilità di presentare al pubblico le nostre soluzioni DataFromSky e Parking Detection.
Abbiamo presentato la nostra nuova piattaforma DataFromSky LIGHT, introducendo il servizio completamente automatizzato del traffico proveniente da varie fonti video terrestri come telecamere di sorveglianza del traffico, action cam, videocamere o persino smartphone, e anche DataFromSky AERIAL = tecnologia avanzata per l'analisi del traffico di video aerei registrati da un drone o aerostati. La nostra presentazione pubblica su droni, AI e monitoraggio del traffico ha colpito anche i visitatori.
Parking Detection è stato presentato con un piccolo modello interattivo, sul quale ogni visitatore ha avuto la possibilità di scoprire come funziona il sistema e i suoi principali vantaggi = accuratezza, economicità e apertura all'integrazione in altre piattaforme SmartCity.
Grazie al nostro partner OMS Lightning abbiamo avuto la possibilità di mostrare come ParkingDetection può essere integrato e contribuire alla creazione di una complessa piattaforma IoT cittadina come CitySys. Dai un'occhiata ad alcune foto dell'evento qui sotto.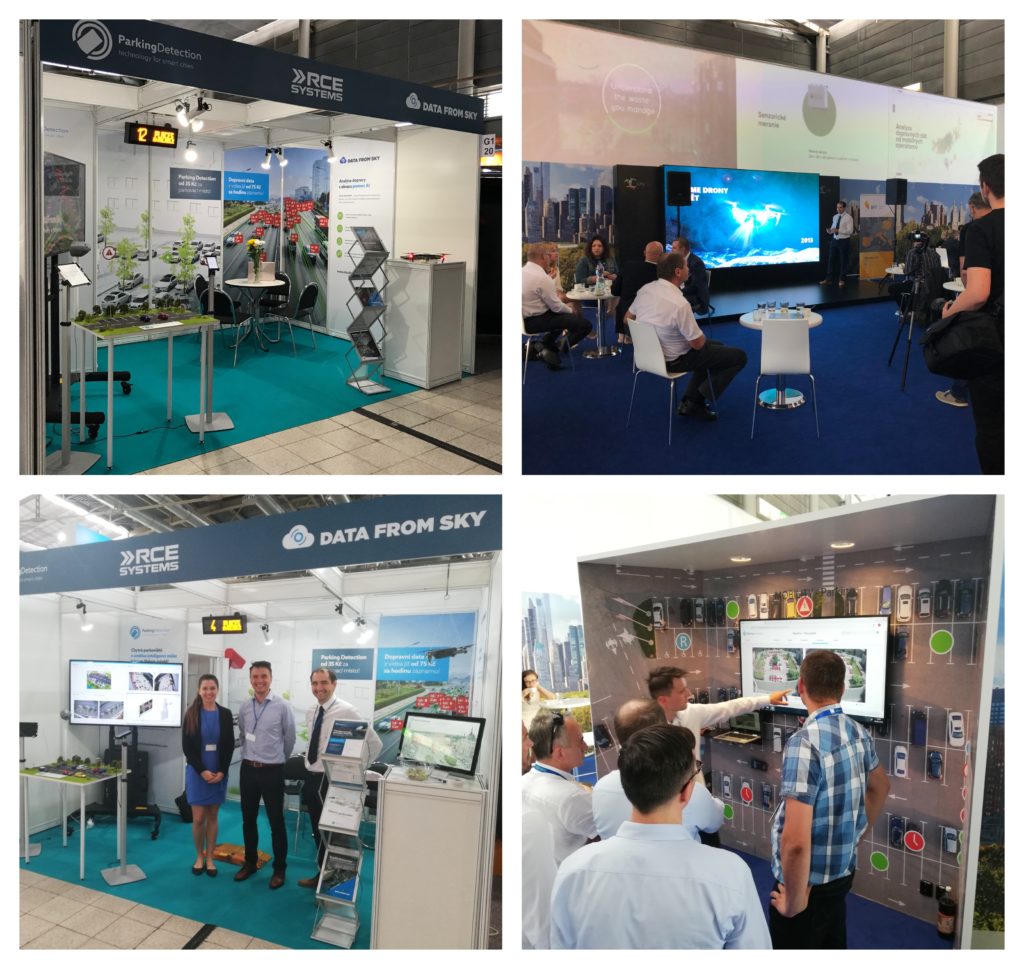 [:]