New video analysis comes from Czech Republic and measures the speeding!
In this demonstration survey, we tracked 204 vehicles which traveled 114 kilometers in total, averaging 555 m per vehicle. The average speed was 34,5 kph.
The video is displaying the sections with maximal speed allowed and highlights vehicles that have exceeded this speed. In the DataFromSky Viewer, you can create such a measured area simply using a polygon, where you can define the conditions under which the alert should appear (e.g. to which categories of vehicles does the rule apply, speed range etc.).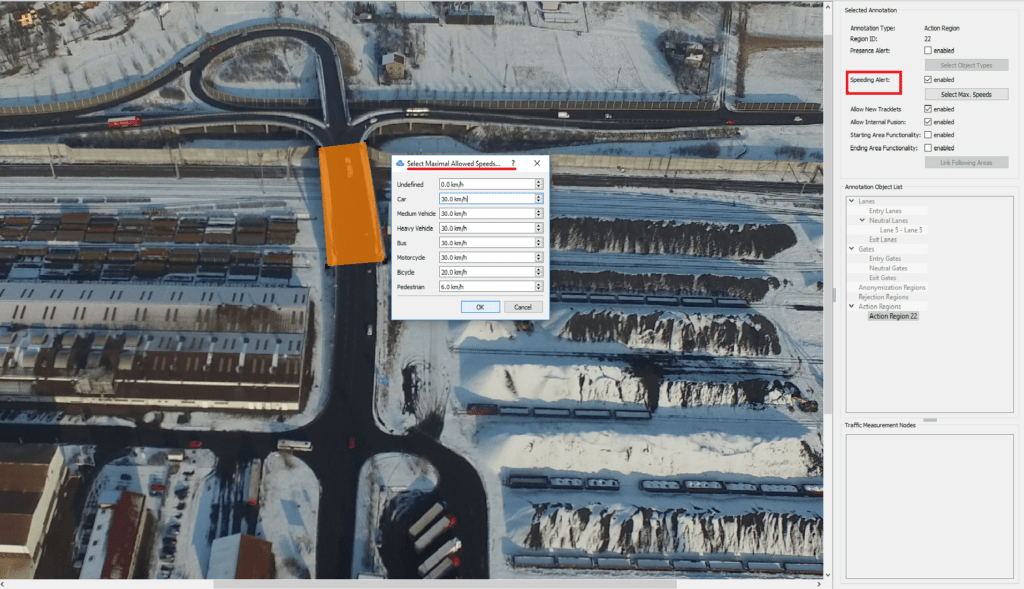 Do you have a video you want to get analyzed? Send us an inquiry and we will create an advanced traffic study right away! Contact us directly at this link.