Making roads safer - the smart way
"We use DataFromSky technology to make Czech roads safer - TrafficDrone gives us the capability to measure gap times and aggressive maneuvers anywhere … and at scale. Apart from that, we have evaluated the velocity measurement accuracy against our certified radars and the difference is basically zero."
Every year, tens of thousands of injuries occur during road accidents in the Czech Republic alone.
The most frequent causes of serious accidents, apart from speeding and failing to give way, are failures to keep safe headway. Tailgating, aggressive driving, problematic overtaking are very difficult to detect with existing police resources. DataFromSky brings a paradigm shift into this situation with its real-time traffic monitoring solution based on drones and artificial intelligence.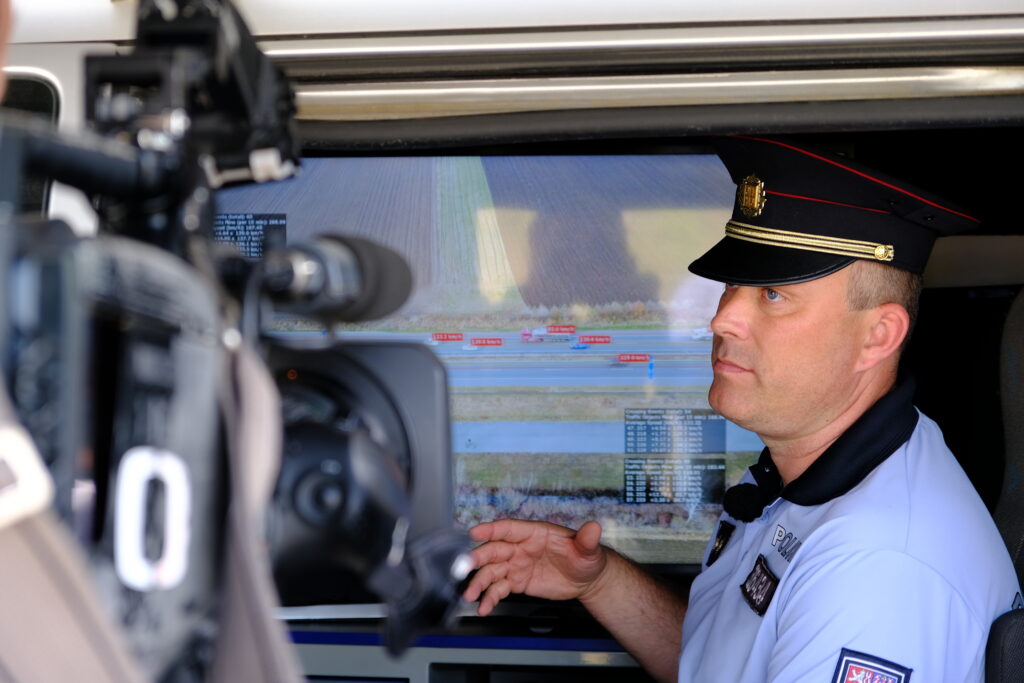 "No-one knows where and when we are actually flying the TrafficDrones, so the drivers do not adjust their behavior only on known measurement spots. Instead, they tend to drive safer all the time."
– col. Ing. Ondřej Smotlacha – deputy director of the Central Bohemian Police
During the last year, Central Bohemian Police directorate have partnered with DataFromSky to improve safety on roads in their jurisdiction. First of all, extensive measurement campaign was performed – more than 100 000 vehicles were captured from a drone and driving dynamics were then analyzed by TrafficSurvey service. More than 40% of the drivers were found to drive closer than the recommended 2 seconds behind the previous vehicle.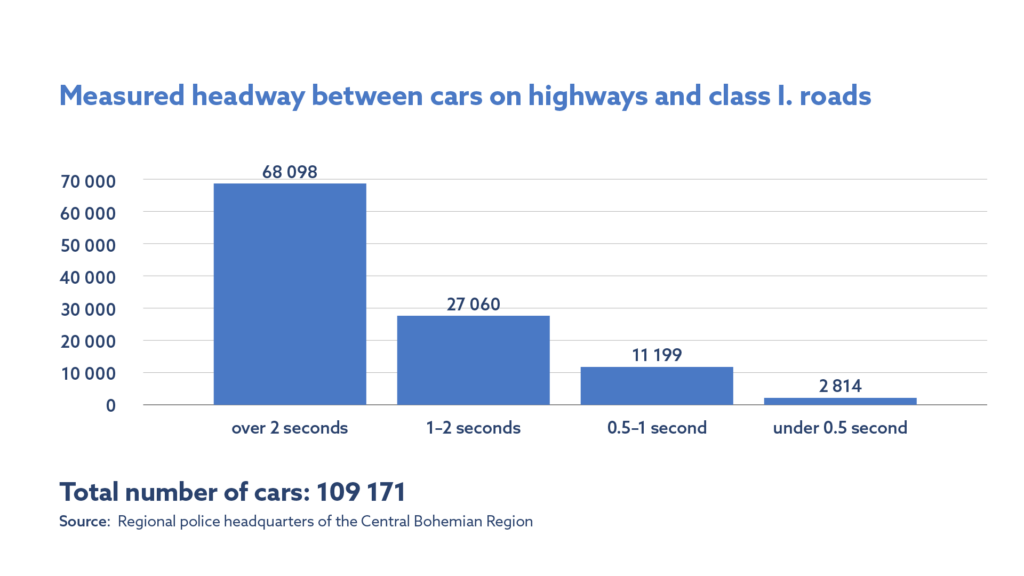 Gap-time monitoring data presented in a graph – Source: Central Bohemian Police Directorate
The Central Bohemian Police officers therefore came with a prevention project that features DataFromSky TrafficDrone technology as its core part. Diverse road sections are being re-visited by the police team to fly a drone and measure the drivers' behavior with a focus on tailgating and aggressive driving. Another team is placed a few hundred meters down the road at the measurement location, at a place that is safe for stopping the trespassing vehicles. Drivers that were driving dangerously are confronted with the measurement results directly on spot and they are being offered to obtain the measurement protocol by e-mail.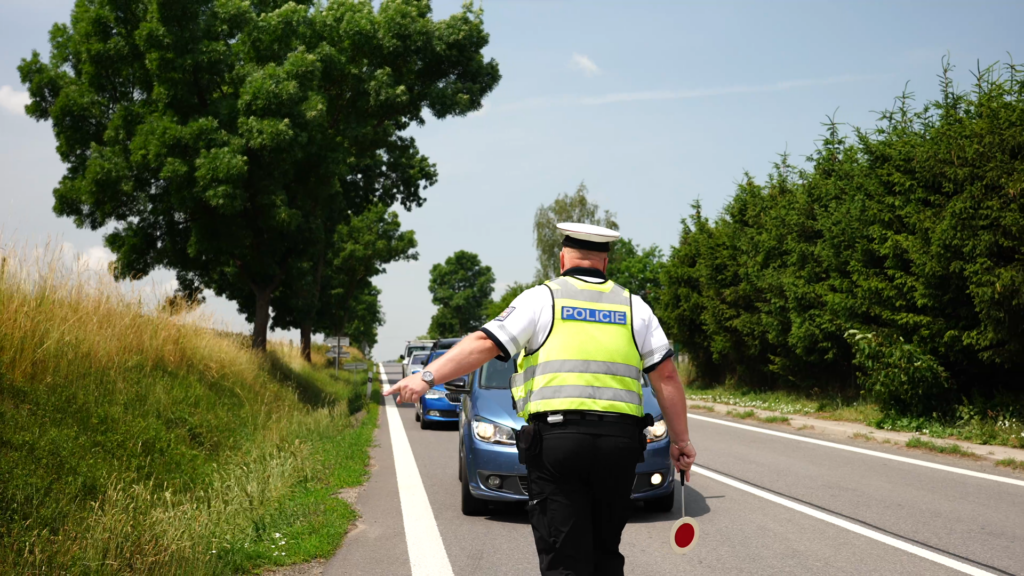 Stopping of the vehicle that did not maintain sufficient gap time
Drivers are then sharing this experience and thus creating public awareness of the drone-based traffic monitoring. Combined with the substantial PR efforts of Central Bohemian Police directorate (the drone measurement campaign has been featured numerous times in the main CzechTV news, specialized and popular magazines and on-line media) this project has a real chance to improve driver behavior and therefore increase safety on Czech roads.

Want to read more? Go back to the BLOG.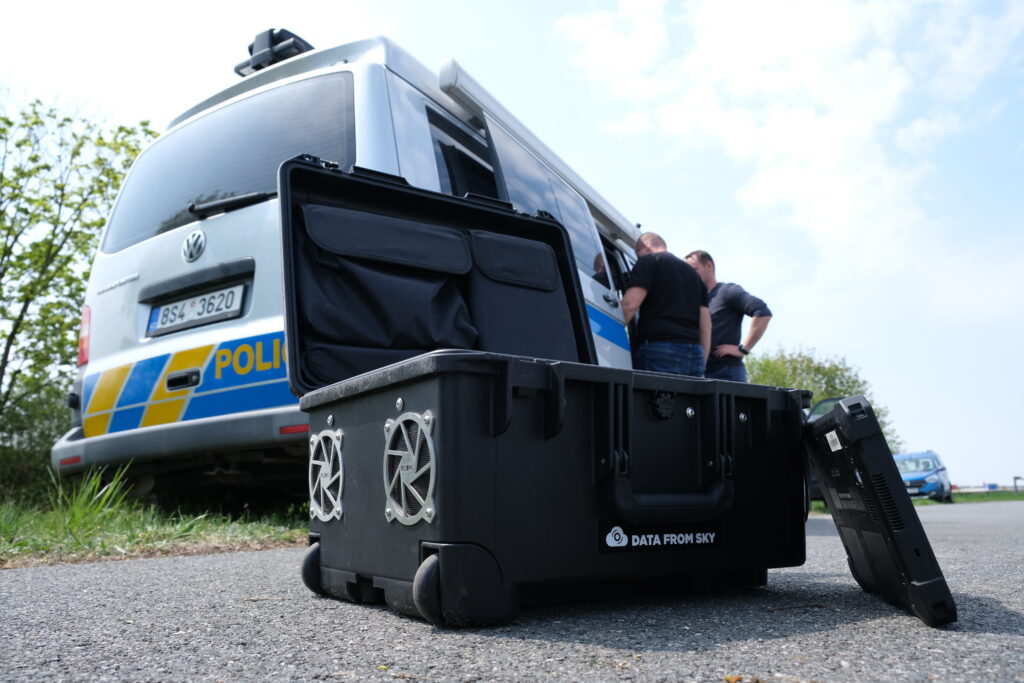 TrafficDrone processing unit being prepared for deployment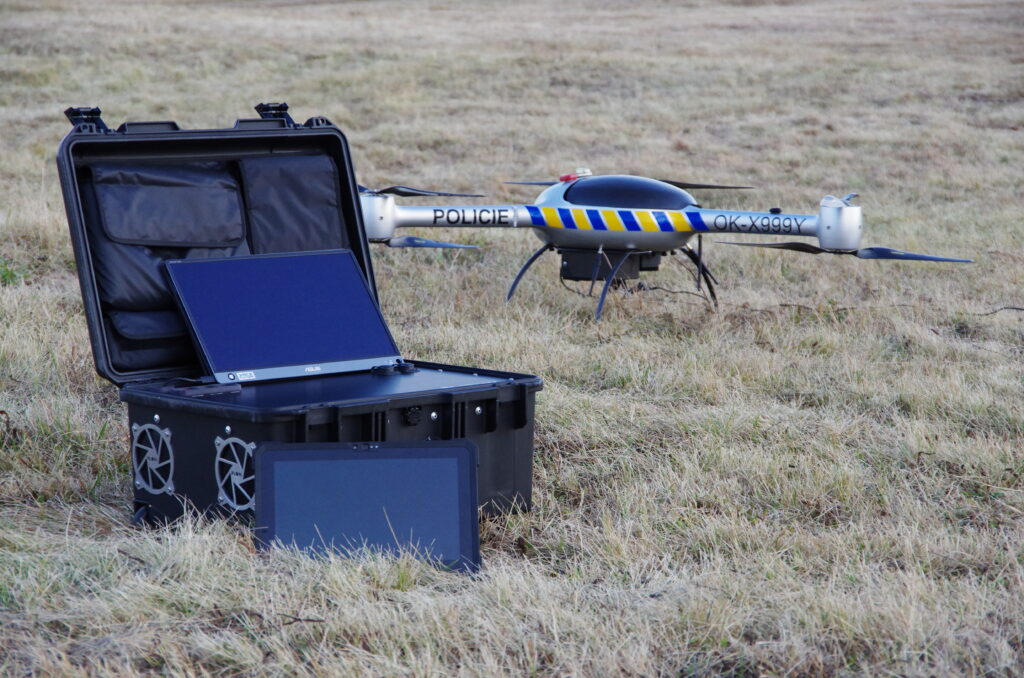 Use cases: Road Safety
Product: TrafficDrone + TrafficSurvey
Vertical: Law enforcement
Location: Central Bohemia, Czech Republic
About the Customer: 

Central Bohemian police directorate is a pioneer in drone deployment among Czech law enforcement agencies. It uses drones for accident documentation and investigation, missing person search missions, patrolling and other use cases. It runs its own unmanned flight academy,  operates a fleet of more than 20 drones and employs more than 100 certified drone pilots.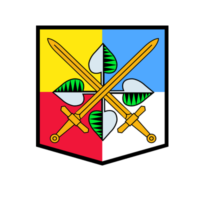 Tailgating and aggressive driving are being measured from a drone and the results are presented to the drivers directly on the spot

– a pioneering approach enabled by the TrafficDrone technology

Approaching drivers directly after they have been driving dangerously has a profound educational effect and helps them to relate to the situation better.
Preventive form of this campaign – no fines are being issued – contributes to positive perception of this campaign among the driver community.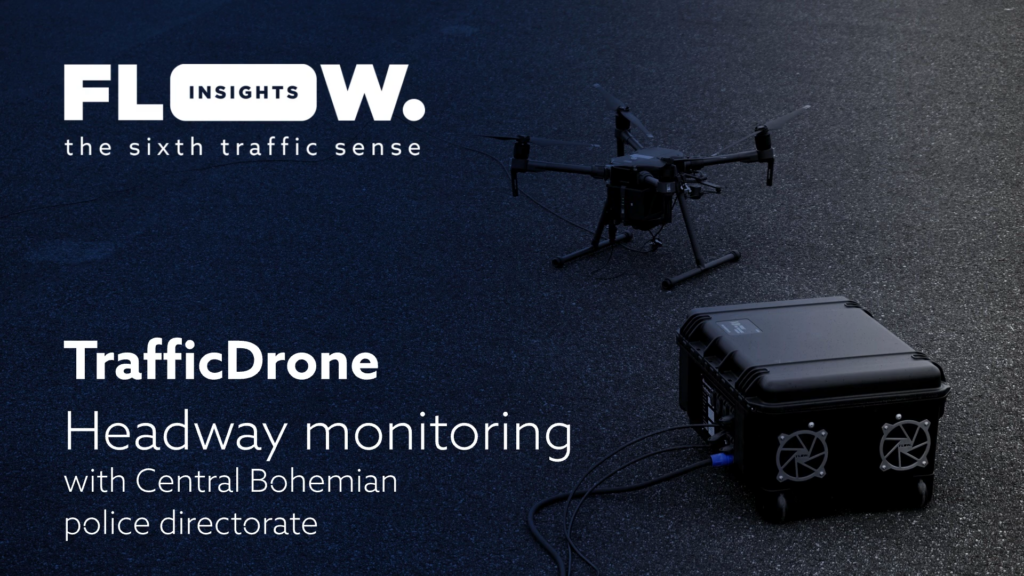 Like the story? Share it!