Protect your employees, customers or passengers. Stop the virus.
We empower you with unique tools to design and monitor sustainable operating scenarios while keeping everyone safe.
Shopping malls, restaurants, cinemas
Count customers per section, identify grouping and hotspots. Evaluate densities, dwelling times and distances in queues. Instantly, with the existing CCTV network. Automatic warning via your PA/VA, wayfinding and security systems.
Improve the shopping experience while keeping your customers safe.
Public spaces
and transport
Identify dangerous hotspots where people get into situations favorable for the virus spread. React with alteration of space setup, installation of signs or simply by providing real-time awareness.
Make the public spaces, traffic hubs and parks
safe and friendly for their visitors.
Try our analytical tools for free
Monitor social distancing simply by leveraging your existing camera network. Deploy a smart drone or camera. Continue operating responsibly even under the pandemic conditions.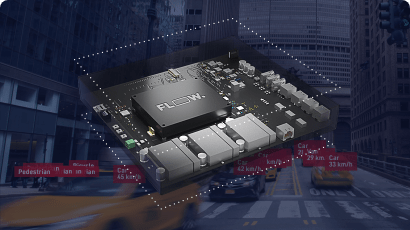 Turn any camera into a smart sensor with built-in deep video analytics.
Smart AI traffic platform in the form of a wireless anti-vandal outdoor device with IP66, PoE, and GPIO ports is here! Monitor crowd behaviour and ensure safety under any circumstances.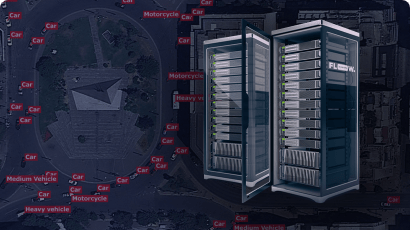 LArge scale REAL-TIME SOLUTION 
Convert any camera network to a real-time intelligent tool for smart and safe cities of tomorrow.
The sixth traffic sense running on your in-house AI servers is here! Discover the visual solver for all traffic tasks with a fully interactive interface. Become a master of smart city safety.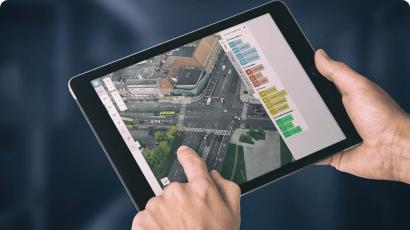 Get detailed and advanced traffic & crowd movement analysis from any video data, whether from a drone recording or a fixed camera.
The most advanced post-recording analytics on the market. Enjoy the most comprehensive toolset available with a reassuring 100% accuracy guarantee. Leverage our rock-solid data to design safer environment for everyone.

Solve your tasks easily with FLOW.
Automate scenarios to make systems efficient. Let your city be smarter.